MEET THE TEAM
---
Joanna Campe
Executive Director
As the founder and Executive Director of RTE, Joanna Campe raises public awareness of the crucial role of soil remineralization with finely ground rock dust, sea minerals and other natural means to regenerate soils, forests and stabilize the climate. She promotes partnerships with foundations and educational institutions, government agencies, international development agencies, the private sector, and NGOs. She has decades of related conference participation, project organization, media development, authorship, public speaking, professional networking, policy advocacy, and public awareness building. She has co-authored several research papers and is the co-editor of Geotherapy: Innovative Methods of Soil Fertility Restoration, Carbon Sequestration, and Reversing CO2 Increase.
In the early 1980s, Joanna read the book The Survival of Civilization by John Hamaker and Don Weaver and what had for her previously been "dirt" under her feet became a vast micro-universe that is the basis of all life. She recognized the tremendous importance of John's work and joined together with him, Don Weaver and others to get the message out.
---
Don Weaver
Co-Author of The Survival of Civilization
Don has for 37 years been an ecologist, researcher, writer and organic grower concerned with the health and survival of humanity and the Biosphere. Humanity must quickly transform into the wisely generous species on Earth, if the growing momentum of eco-climatic and health degeneration is to be reversed. He began working with John Hamaker in 1978. John's early writings inspired an understanding of how local and global soil remineralization with natural gravel (mixed rock) dust can enable us to perpetually grow high-quality crops and trees, the natural foundation for regenerating the socio-ecosphere. John and Don subsequently collaborated to author The Survival of Civilization, produce 11 issues of Solar Age or Ice Age? Bulletin, and numerous articles for the magazines Remineralize the Earth Magazine (1991-1997), Acres USA, Living Nutrition and more. His email contact is: earthdon@yahoo.com
Since John Hamaker died in 1994, Don has continued sharing these crucial insights. From 1997-2002, he researched and wrote To Love And Regenerate the Earth: Further Perspectives on The Survival of Civilization, which includes additional Hamaker writings in its 540 pages. Both Hamaker-Weaver books remain free at www.soilandhealth.org.
Don's ebook Regenerate the Earth! was published in 2011 and is available here.
---
Veronika Miranda Chase
Previous Director of the Research Database and Translations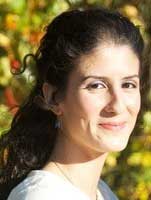 Miranda is an Environmental Policy Researcher, with a BA in International Relations and MSc in Integrated Water Management. She is a PhD candidate for the UMass program on Global Governance and Human Security, and is a research fellow from the IGERT program of the National Science Foundation. Her research mainly concerns sustainable development in rural communities of the Amazon basin. As a coordinator for RTE, her goal is to provide a state-of-art database with reliable information about remineralization as a sustainable, effective and affordable solution to agriculture worldwide. This knowledge can assist scientists and policy makers, farmers and gardeners, and the general public in making better environmental decisions.
---
Diulie Moreira
Current Director of the Research Database and Translations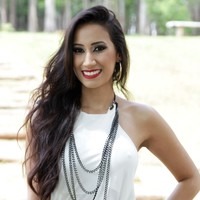 Diulie Moreira is a graduate student in Agronomic Engineering from the Federal University of São Carlos in Brazil, where she works with a focus on mineral plant nutrition and she is currently a member of the agribusiness studies group (GEAgro) at the university. She studies, lives and works with human development and transformation programs and is an  expert coach and practitioner in Neurolinguistic Programming (NLP). As assistant to director of the Research Database V. Miranda Chase, she works on the research database to contact authors, organize articles and collaborate with the team to generate understanding about the importance of soil remineralization. She hopes to to combine  her technical and interpersonal skills to collaborate with the RTE mission by learning more about remineralization and its benefits.
---
Benjamin T. Rancourt
Science Editor and Writer
Benjamin T. Rancourt received his PhD in Philosophy from the University of Massachusetts Amherst in 2016. His continuing philosophical research focuses on understanding, knowledge, and science, among other topics. This research ties into his wider goal of encouraging deeper understanding of ourselves, our strengths, and our limitations. He hopes that greater understanding will help us use the resources available to us to preserve what is good and address what is wrong. Walking is his primary mode of transportation. He appreciates the natural world. He lives in North Carolina with his wife Julia, where he is a Teaching Assistant Professor at North Carolina State University and William Peace University.
---
Zu Dienle Tan
Science Writer
Zu Dienle Tan is a recent graduate from the University of Michigan with a Master's degree in natural resources and environment. She is passionate about biodiversity conservation, agroecosystems and sustainable development. Zu has experience working in various environment-related projects across the world and enjoys traveling to learn about new cultures and ecosystems. To this end, she traveled to Mexico to study small mammal diversity in coffee agroecosystems for her thesis project. Zu hopes to use her knowledge and interests in writing to help RTE grow.
---
Shu Li
Science Writer
Shu Li recently received her Ph.D. degree of Plant Biology at the Pennsylvania State University. Her dissertation research specializes at a reproductive barrier mechanism in flowering plants termed as self-incompatibility, from which she has developed an interest in genetics of reproduction and speciation. Besides basic research, Shu also has a passion of science communication and science writing. Currently she is serving as editorial board members for several journals and involved in many outreaching activities as a member of GWIS (Graduate Women in Science). In her spare time she enjoys running, reading, and working on her first novel.
---
Emily Schaefer
Science Writer
Emily graduated from the College of William & Mary in 2017 with a B.S. in Biology and a secondary major in English. As an undergraduate, she performed research on seastar fertilization in a marine ecology lab. Her passion for biological studies and writing has led her to pursue science communication. Ultimately, she wants to use storytelling to make science accessible to as many people as possible. She believes science education allows us to appreciate our role in the environment and inspires us to positively impact our world. She is excited to be working toward a more sustainable and environmentally-friendly future with Remineralize the Earth.
---
Diana Chaplin
Digital Content Creator
Diana Chaplin is a freelance copywriter, content strategist, and brand consultant. She's had a passion for creative communication in diverse forms since childhood and has worked in the realms of publishing, marketing, social media, entrepreneurship, and content management since graduating with a B.A. in Communications in 2004. Diana is also passionate about wellness and sustainability and uses her digital media skills to help RTE create content and share messages that speak to the importance of these issues. You can learn more about Diana and connect with her personally at Dianachaplin.com
---
Liyue Yu
Webmaster
Liyue recently received her Master's degree in Information Science from University of Pittsburgh this May. She has two years experience in website development and design. She is now responsible for adding new features to the website and publishing posts weekly. Liyue hopes to apply her technical skills to get RTE better known and grow.
---
Orlando Leach
Assistant to the Executive Director and Science and Policy Writer
Orlando Leach Jr. is currently a DIV II Hampshire College working towards a profession in psychology. His passion for environmental awareness stems from his high school experiences in AP Environmental Science and Human Geography. The need to promote sustainable change and allow for mutual coexistence of both humans and their environment has always been a personal drive of his. During his leisure he's a pianist and composer of his own music. Through canvassing ideas as a student advisor to optimize performance in academics, working collaboratively as a material library manager in an architecture firm, and being a role model for campers in multiple YMCAs, he's already established himself as a leader of change. He's currently taking courses in Psychoanalysis, Bioethics and Inequality, Philosophy and Black Psychology and will incorporate each field in nurturing his experiences within psychology. Joining RTE will provide him with the environmental exposure needed to gain a stronger conceptual grasp on organic culture.
---
Carissa Vuong
Assistant to the Executive Director
Carissa has received her B.S. in Biology from University of Massachusetts: Boston and is currently continuing her studies at Elms College. RTE conjoins her interests for sustainability by proposing remineralization. As an assistant to executive director, Joanna, she is learning more about the benefits of the persisting changes made unto the Earth everyday and the measures she can take as her civic duty to minimize the effects.
---
Laura Manno
Accountant
Laura has her B.S. and an MBA from Hawaii Pacific University. Laura volunteered with RTEand Joanna because of her commitment to make the earth a better place. Living in Lake Tahoe she has seen first had climate change with the reduction in clarity of the lake as well as algae proliferation. In light of the current political environment this spurred her even stronger to help in reducing our carbon footprint as well as remineralizing this earth we continually take from.
---
Eelly Zhang
Videographer, Translator and China Blog – WeiboTranslator
Eelly Zhang is currently a DIV II student at Hampshire College. Being an art and design student, Eelly uses what she learns to help RTE with their video production. Eelly is a fluent bilingual speaker because of her academic experience in both Singapore and United States. She is thus capable of helping with Chinese-English translation for RTE. Moreover, Eelly has used her past experience in social entrepreneur projects to help RTE to go into the Chinese market via Weibo. Eelly joined RTE in 2017 with a passion to promote remineralization in China. With her participation, RTE has reached out to more Chinese audiences by producing more videos with Chinese subtitles and updating Weibo with more accessible RTE content.
---
Omid Afzalalghom
Senior Translator
Omid is a Portuguese to English translator, specializing in agronomy and geology texts. His clients include NGOs, universities and non-profit organisations. Omid joined Remineralize the Earth in 2014 and spent the last year helping to translate documents from the 2nd Brazilian Stonemeal Conference.
---
Michelle Ottmann
Translator (English and Brazilian Portuguese)
Michelle Ottmann is a forestry engineer from Brazil, with a Masters and a PhD degree in Horticulture. In Brazil she has worked as a landscaping designer and has taught various curses in the field of Horticulture and Landscaping at a technical school of higher education. She is also interested in urban agriculture and agroecology. In 2011 she became a certified translator with a degree from NYU, and specialized in translating topics of agriculture.
---
Jayme Severance
Copywriter
Jayme Severance isn't the usual copywriter… a motor vehicle accident from ten years ago, which left him with brain damage in the form of a Traumatic Brain Injury, gives Jayme a unique perspective from which to view language. He applies this perspective with eagle-eyed precision to articles he proofreads for RTE's database. Informing his ability to proofread and suggest edits is a Bachelor's degree in Creative Writing; Jayme's minors in English and Sociology reinforce his studies in Creative Writing. He is an author and published poet and essayist. Jayme's most recent personal essay was published in 2015 for a head injury organization based in Ireland. His poems are published internationally in a garden variety of literary magazines.
---
Natalia Beron
Organizing Files and Documents
Natalia holds a Bachelor of Arts in Classics from the University of Illinois at Chicago, focused on interdisciplinary subjects. Her passion for conservation, management technologies, and preservation led her to seek a Master of Science in Business Information Technology from DePaul University. Completed graduate coursework has provided a strong base within technology management and business information-dependent areas. As Assistant Database Coordinator for Remineralize the Earth,she hopes to provide assistance during data migration, ongoing technical and document management support, and collaborate with members to generate awareness about the importance of restoring minerals in soil.
---
Ray Liu
Volunteer Coordinator for Thomas Jefferson High School for Science and Technology in Fairfax County, Virginia
Ray is currently attending Duke university, and has more than four years of experience in website design and development. He is responsible for enhancing the website UI and making content updates to improve the user experience. He is also responsible for managing our Ning online community site. In addition, Ray is also conducting remineralization research at his school's Chemical Analysis and Nanochemistry Senior Research Laboratory, and has started a Remineralize The Earth Committee at his school's Environmental Impact Club to promote research and publicity of remineralization. Ray has seen the impacts of environmental problems our planet faces through his travels, and he strongly believes remineralization is an essential tool that can help solve these problems.